Please share your scrapbook layouts for July. Did you do anything special for the 4th? Any get togethers with family and friends this month? Have you had opportunities to share your faith? A few years ago, I purchased the domain name Living4Him2.com , my motto has been "A little bit of God in every layout. I have updated it to project, as I do more than just scrapbooking. But my goal has been to share a little bit of God in everything I do – whether it is telling of how God has worked in the situation, sharing special verses etc. As we share these "crafts" online and with friends and family, we have a wonderful opportunity to share what God is doing in our lives!
So I decided to pull out an old layout, so that I could get this posted. I realized somethings while I was looking, why did I start scrapping??? As I look thru my layouts and see "memories", some I have forgotten. As I get older, I might really, truly forget what was going on in these photos. As my kids get older, 8 of our 9 are now adults, our youngest will be an official teenager in a few months, it is wonderful to remember things we did when they were young. I have gotten so busy, making kits, that I have stopped making layouts.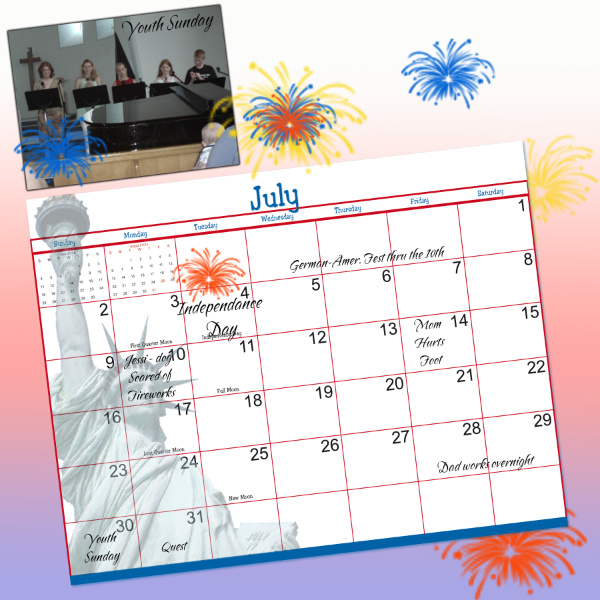 Please share a many layouts as you want. I want to also have a gallery page where I can spotlight your layouts and projects for the month! I look forward to inspiring others to share our faith in our layouts!