Welcome to Craft My Faith and to the November Scrap Twist blog train! Please take some time to look around at this newer site of mine. If you missed my news, I have closed my store at MyMemories. I am slowly adding my kits etc to my Craft My Faith store. Be sure to check it out. I will be offering 50% off coupons if you can participate. I will also have other special deals & freebies available as well. I am taking a break from a lot of designing – or mostly only scrapbook kits. I have ventured into Digital Journaling / Planners and other types of crafts. So that is why I started this site. I also hope to add SVG and other types of projects to my store. I do want this to be a ministry – so be sure to look for greatly reduced or free ways to get my items.
I really love the colors in this palette. It did make me think of the beautiful fall colors… I do have some leaves on a few papers. It was also fun to add some fall food to the mini. Be sure to stop at each of the blogs to pick up the wonderful goodies we have for you….
Marniejo's House of Scraps

Rachel Martin Designs

Songbird Scraps Designs

Nellie Bell

KJDdesigns

The Brown Owl

Sue's Beautiful Reflections

Lori Imel Designs

Craft My Faith
Here is mine…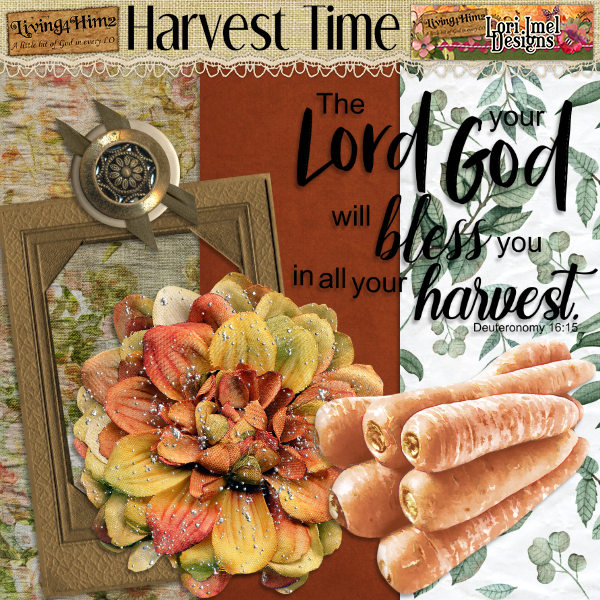 Did you have any issues with my freebie from my other website? Lori Imel Designs. Be sure to click on this link to get to the secured site. I pray that this is a blessing to you! Have a great November!